Make an appointment
We can be reached by telephone at 020 – 261 36 89 to make an appointment
We are open from Monday to Thursday from 09:00 to 12:00 and from 13:00 to 17:00
How do I make an appointment at the dentist in Amsterdam Southeast?
New patients are very welcome at our practice. Would you like to know how to register or make an appointment at the dentist? You can register by telephone, but now also directly online! We can be reached by phone, on 020-261 36 89, from Monday to Thursday between 09:00 and 12:00 and from 13:00 to 17:00. After the first visit to the practitioner, your registration as a new patient is final.
Please note: this form is not intended for canceling or changing appointments. Always contact the practice by telephone.
Mondzorgpraktijk Kruitberghof
Adres: Kruitberghof 61-A
ZIP code and address: 1104 BC Amsterdam
Phone number: 020 261 36 89
Sociale media: Facebook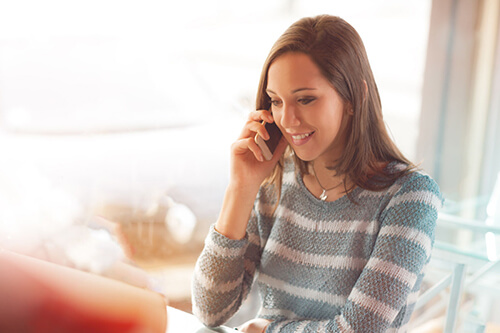 Openingstijden
Monday                    09.00 uur – 17.00 uur
Tuesday                   09.00 uur – 17.00 uur
Wensday                  09.00 uur – 17.00 uur
Thursday                  09.00 uur – 17.00 uur
Saterday                   09.00 uur – 17.00 uur
Email: praktijk@mondzorgkruitberghof.nl
Phone number:020 – 261 36 89
Sociale media: Facebook

Mondzorgpraktijk Kruitberghof can be reached by telephone from Monday to Thursday, between 09:00 – 12:00 and from 13:00 – 17:00. You can also make an appointment at the dentist via the contact form.
Opt for professional dentistry, which is close to people.
Do you have pain complaints and need a dentist urgently?
If the pain complaints are serious, we can use an emergency dentist. This means that, in most cases, you can be helped the same day. Do you have an urgent emergency outside our working hours, which cannot wait until the next working day? Then you can contact De Mondzorg Poli in the Amsterdam Slotervaart Hospital. The Mondzorg Poli is available 24/7 for everyone in an emergency.
Emergencies outside opening hours
How do you make an appointment with the dentist when there is an emergency? Call directly at 020 – 723 48 48. Treatment is based on an appointment, so contact us by phone first to avoid waiting times. The Mondzorg Poli works closely with the emergency department and the oral surgery department of the Slotervaart Hospital.
The dentists
The dental practitioners of Mondzorgpraktijk Kruitberghof are BIG registered for carrying out preventive, curative, medical and acute and implantological treatments.

Mondzorgpraktijk Kruitberghof

xpert dentists work at Mondzorgpraktijk Kruitberghof, who have extensive experience in their field. In addition to a high degree of expertise, dental practice Kruitberghof has many specializations in house. You will experience that our professionals stand for quality and efficiency, in which your dental wishes are central.
Mondzorgpraktijk Kruitberghof
is gewaardeerd op ZorgkaartNederland.
Bekijk alle waarderingen
of
plaats een waardering
Contact
Kruitberghof 61-A
1104 BC Amsterdam
praktijk@mondzorgkruitberghof.nl
Tel: 020 261 36 89
Like ons op: Facebook 
Tandartspraktijk Kruitberghof is telefonisch van maandag tot en met donderdag en zaterdag tussen 09:00 en 17:00 bereikbaar.