We help you to overcome your dental phobia
Aandacht voor angstpatiënten
Welcome to Oral care practice Kruitberghof: The dental practice of Amsterdam-southeast.
Are you looking for a dentist that will go the extra mile for you? That keeps in mind your financial situation? Takes your personal situation as the starting point of his or her actions? In that case make an appointment now with Kruitberghof: The dental practice of Amsterdam-southeast.
Our team offers dental care to as many people as possible in this area and is always there for you when you need us. We put the patient in the first place and take your wishes and financial situation as a starting point. Do you fear the dentist? No problem, because our team will help you let go of that fear. 
Our team exists of multiple staff members, among them Samah the leading dentist. Samah is specialized in periodontics  and dental surgery. You  can contact her to discuss a treatment plan, based on your budget. Make an appointment now!
What does a treatment cost?
Do you have questions about treatments or compensation from your insurance company? At our dental practice in Amsterdam-southeast, we are people-orientated, together we sort everything out. We help you with insurance problems, but you can always contact us with any other question. We are happy to go the extra mile for our client.
Treatment at the dentist often brings costs with it. We can completely understand that this can be a problem. That's why we at Kruitberghof give our clients our rates in advance so that you will not be faced with any financial surprises. We strive to make clear agreements and gladly talk to you when an invoice arrives in a bad time.
Do you or your child fear the dentist?
It can be very annoying when you or your child fears the dentist. We clearly explain what steps we are going to take and how to approach them. This way you always know what you are up to. You can bring your child to us at any time to sit in the dentist's chair and adjust to the room and employees.
Are you looking for a dental practice with many specialities in Amsterdam-southeast?
Our team has extensive experience and craftsmanship, but our focus is always our client. Oral care practice Kruitberghof always works in a preventive way, in case of further treatment, one of our specialists will gladly help you. Are you looking for a dental practice that also specializes in implantology and aesthetic dentistry? Then look no further. Register here or call us at 020 – 261 36 89.
Choose an expert dentist who thinks along with you!
Mondzorgpraktijk Kruitberghof
Address: Kruitberghof 61-A
1104 BC Amsterdam
Tel: 020-2613689
E-mail: praktijk@mondzorgkruitberghof.nl
Opening hours:
Monday 9:00 am – 5:00 pm
Tuesday 9:00 am – 5:00 pm
Wednesday 9:00 am – 5:00 pm
Thursday 9:00 am – 5:00 pm
Friday 9:00 am – 5:00 pm
Saturday 9:00 am – 5:00 pm
Due to lunch, we are closed daily from 12:00 to 13:00
Then you can contact us the emergency dentist from Amsterdam-Zuidoost, namely Mondzorgpraktijk Kruitberghof. This means that, in most cases, you can contact us the same day.
Do you have pain in your mouth and is our practice closed? Do you have a very urgent emergency for the emergency dentist outside of our working hours, which cannot wait until the next working day? Then you can contact De Mondzorg Poli at the Amsterdam Slotervaart Hospital. The Mondzorg Poli is available to everyone 24/7 in the event of an emergency. You can reach them on telephone number 020-723 48 48. The treatment is based on an appointment. So first contact by telephone, so that waiting times are avoided. De Poli works closely with the emergency department and the dental surgery department of the Slotervaart Hospital.
The Dentists
The dentists of Mondzorgpraktijk Kruitberghof are BIG registered for the implementation of preventive, curative, medical and acute and implantological treatments.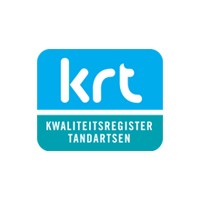 Mondzorgpraktijk Kruitberghof

Expert dentists work at Mondzorgpraktijk Kruitberghof, who have many experiences in their field. In addition to a high level of professionalism, dental practice Kruitberghof has many specializations in-house. You will experience that our professionals stand for quality and efficiency, in which your dental wishes are central.
Mondzorgpraktijk Kruitberghof
is gewaardeerd op ZorgkaartNederland.
Bekijk alle waarderingen
of
plaats een waardering
Contact
Kruitberghof 61-A 1104 BC Amsterdam
practice@mondzorgkruitberghof.nl
Tel: 020 261 36 89
Like us on: Facebook
Dental practice Kruitberghof can be reached by telephone from Monday  until Saturday between 09:00 AM and 05.00 PM