ORAL CHECKUP
Checkup Periodic check: Half or full year
How often should I have a dental check?
It is important to have your teeth checked periodically for dental plaque. By periodically we mean that it is time for a dental check twice a year. When the dentist removes the dental plaque every six months, it will lead to a healthy mouth. It will also help to prevent having sensitive teeth and against holes. The frequency of your visit to our dental practice in Amsterdam-Southeast depends on the condition of your teeth. We prefer to see minors at least twice a year for a dental check-up. Dental costs for young people under the age of 18 are fully covered by the basic insurance. Separate dental insurance is therefore not necessary, which saves you unnecessary costs.
Polishing teeth
Dental plaque is created above and below the gums, which you cannot see. The dentist will scan, polish and clean your teeth using instruments. These instruments have been specially developed for this cause. We would like to explain to you the origin of (pain) complaints, the existing treatments, and the preventive measures. Learn about the most common treatments at the dentist by clicking on the "treatments" page.
Prevention is better than curing
By participating in a prevention treatment at the dentist practice, you and possibly your children can prevent sensitive teeth and gum disease symptoms. By signaling this in time, you avoid pain in the gums or rotten teeth. A consultation with our dental hygienist will help you solve:
Unpleasant breath

Often a dry mouth

Dental plaque on your teeth

New holes appear regular

The discomfort of bleeding or itchy gums

Teeth or molars that are loose

Gum pain

Sensitive teeth or withdrawn gums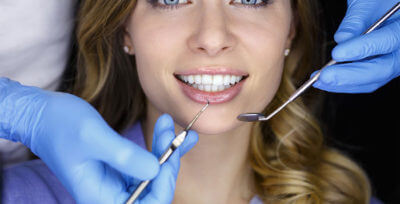 Prevention is better than curing
Explanation Oral Care
If the hygiene of your teeth is not optimal, the dentist will refer you to one of our dental hygienists. The dental hygienist will polish your teeth in such a way that problems with the gums can be prevented.
The Dentists
The dentists of Mondzorgpraktijk Kruitberghof are BIG registered for the implementation of preventive, curative, medical and acute and implantological treatments.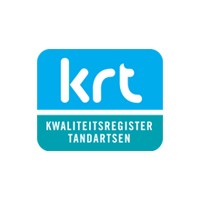 Mondzorgpraktijk Kruitberghof

Expert dentists work at Mondzorgpraktijk Kruitberghof, who have many experiences in their field. In addition to a high level of professionalism, dental practice Kruitberghof has many specializations in-house. You will experience that our professionals stand for quality and efficiency, in which your dental wishes are central.
Mondzorgpraktijk Kruitberghof
is gewaardeerd op ZorgkaartNederland.
Bekijk alle waarderingen
of
plaats een waardering
Contact
Kruitberghof 61-A 1104 BC Amsterdam
practice@mondzorgkruitberghof.nl
Tel: 020 261 36 89
Like us on: Facebook
Dental practice Kruitberghof can be reached by telephone from Monday  until Saturday between 09:00 AM and 05.00 PM